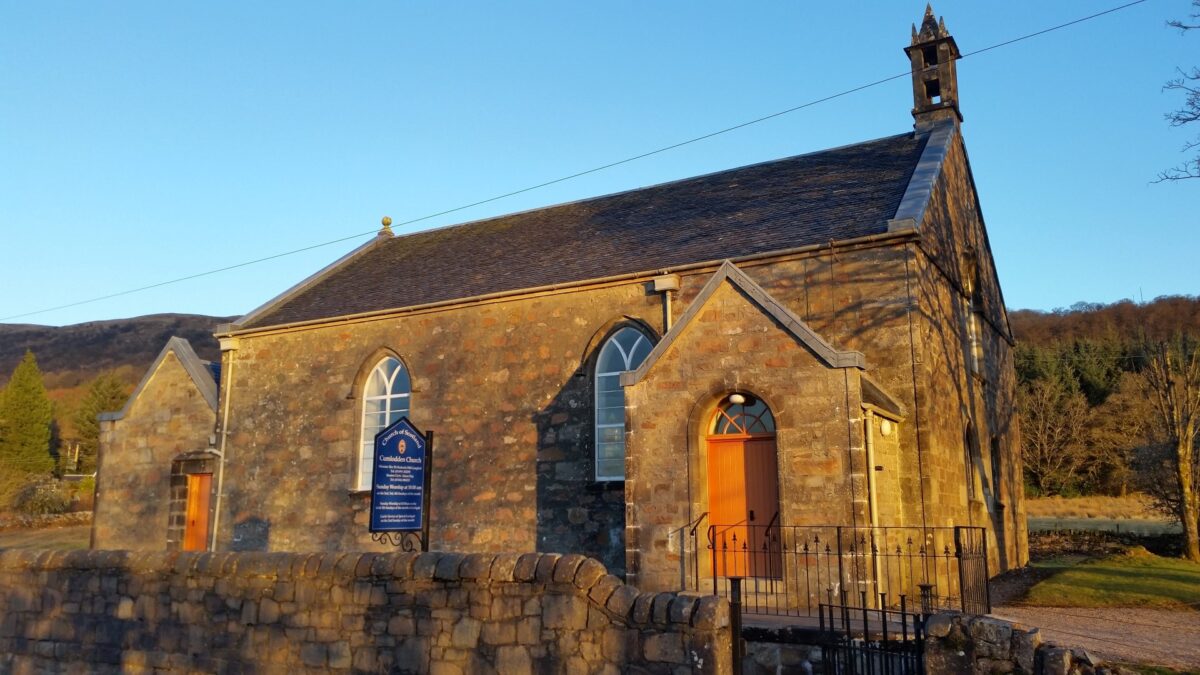 Our Vision
To make a lasting difference in your life, in our community, and in the world through sharing, with others, the love and understanding that Jesus showed.
Our Mission
We believe that we can't manage life alone and we're not supposed to try – we're better together, and together we can all play a fuller part in the revitalisation of our community.
Cumlodden Parish Church was built in 1841 and has served the needs of Furnace and Minard (Since Minard church closed) through times of peace and plenty and times of war and now pandemic.
We are a small congregation, rather long in the tooth for the main part, but united in our desire to see a growth in numbers.
Why?
Furnace and Minard is a diverse community having those who may be lonely, grieving, in poor health, with special needs. Someone may be seeking advice and guidance on how to cope in these difficult times of Covid restrictions and beyond.
If you require help and assistance in any matter please feel free to contact our Church representatives in the community. Any request will be treated in strict confidence.
Wilf Stout: 07340854970 Barbara Stout: 07388557460 Alison Hay: 01546886213
We are holding a service on Sundays at 10.30am every couple of weeks during the pandemic then will revert to a regular service every Sunday at 10.00am.
Currently we are in the process of looking for a new Minister for the Westlochfyneside Parish with churches in Cumlodden, Inveraray and Lochgair.
Services in December 2020
Sunday 6th at Lochgair at 10.30am
Sunday 20th at Cumlodden at 10.30am
Thursday 24th (Christmas Eve) at Cumlodden at 6.00pm With Carols. (Covid permitting)
See http://www.westlochfyneside.org.uk for more information.
We give thanks to God for all those in our community who selflessly and continually help others duration the restrictions.