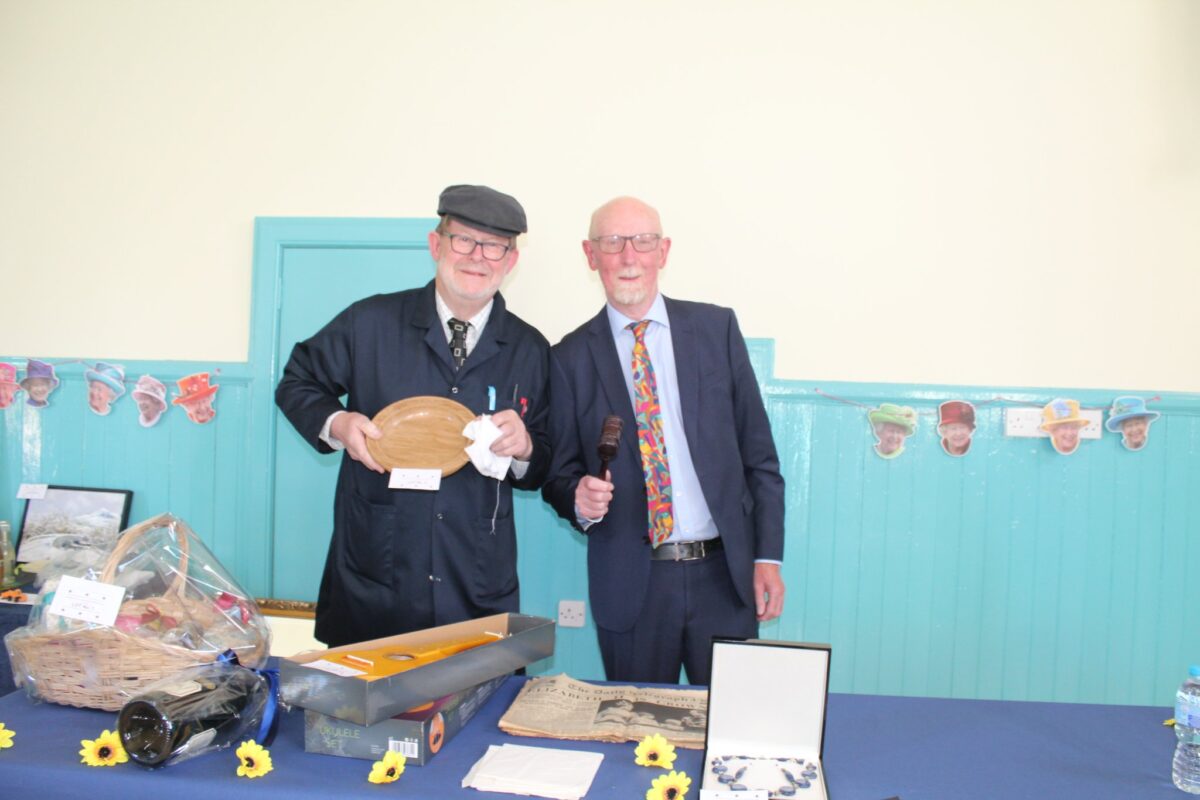 Furnace Village Hall was packed to capacity on Friday evening (3 June 2022) as it seemed the entire village turned out for the eagerly awaiting our Grand Auction.
There was an air of hushed anticipation as Auctioneer Kenny Miller and Able Assistant Mark Boston took their places surrounded by a tempting array of objects, ranging from a beautifully turned and polished wooden oak bowl, through glittering hand-made jewellery to oil paintings of local scenes and interspersed with mysterious looking envelopes with only the lot number on the front.
The evening quickly turned to one of fun and laughter as Kenny played the audience to perfection, hecklers emerged and there were moments of high tension as the bidding for some items went into the high hundreds.
Andy Henderson, one of the organisers said, "The whole evening went better than we could ever have hoped for. We raised £4,200 for charities to be split between the Hall Fund and a Ukrainian Refugee charity and that's simply amazing for a small village like ours and a real tribute to our community."
She continued, " There are so many people to thank that it would be impossible to name them all, but I would like to say a massive "Thank You" to all the individuals and businesses that donated items and experiences, to everyone who made a bid, whether successful of not and to everyone who put their time, effort and skills into making the whole evening so enjoyable."
The top bid was for £705 for a This is Your Life research and book, whilst a painting by local artist Ann Dodd went for £350.
Photos by Lynda Syed and Emma Hawthorne Irons.