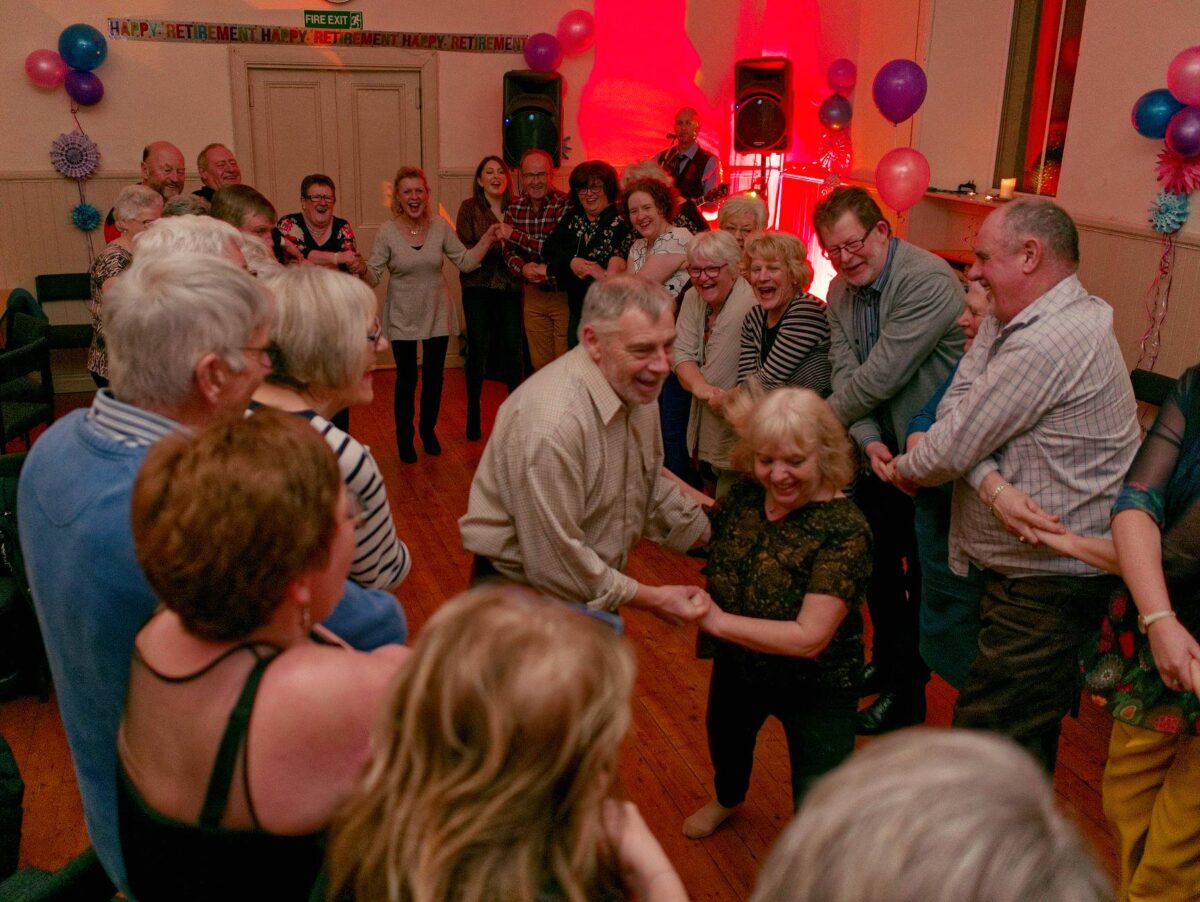 Sitting in middle of the village, the Village Hall is the focal point of Furnace hosting regular activities such as Quiz Night, Bingo, Keep Fit, Tai Chi, Craft Club, Coffee Morning and the Men's Shed. In addition it plays a central role in various dates in the village calendar throughout the year including..
Tea Parties – Vintage or otherwise!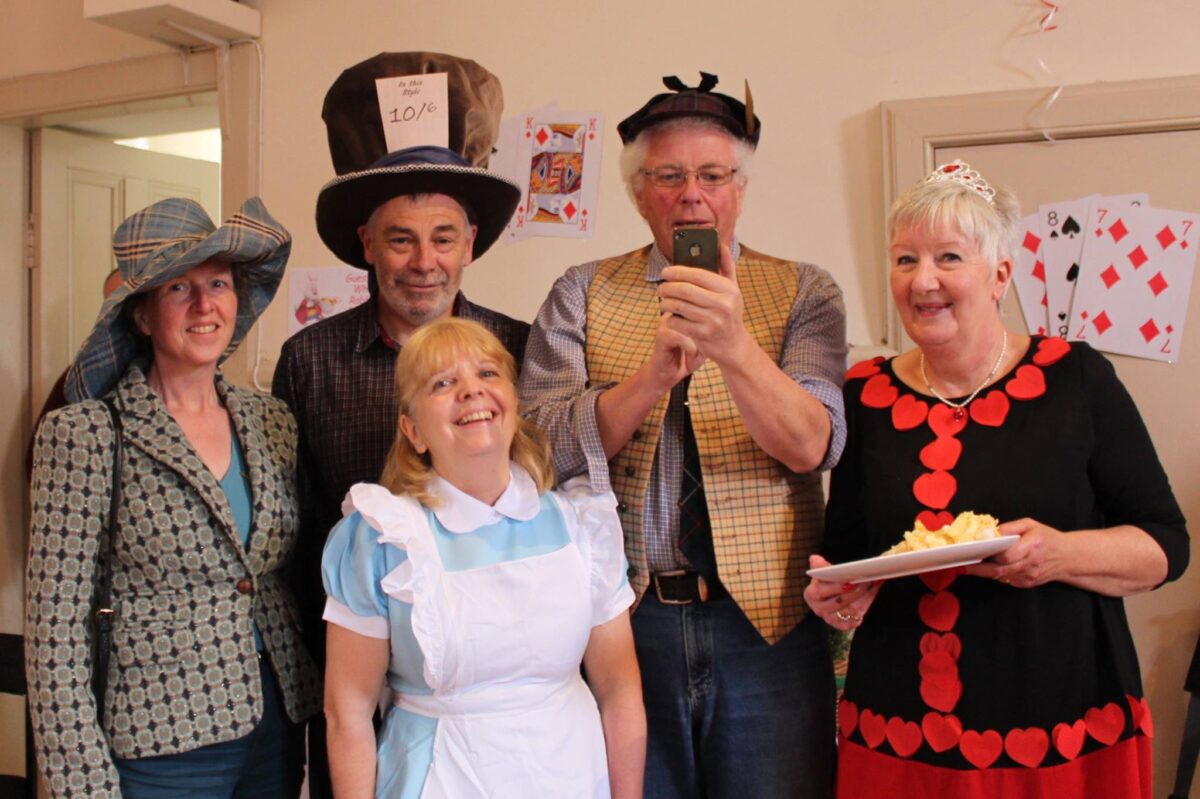 The famous (infamous) Christmas Party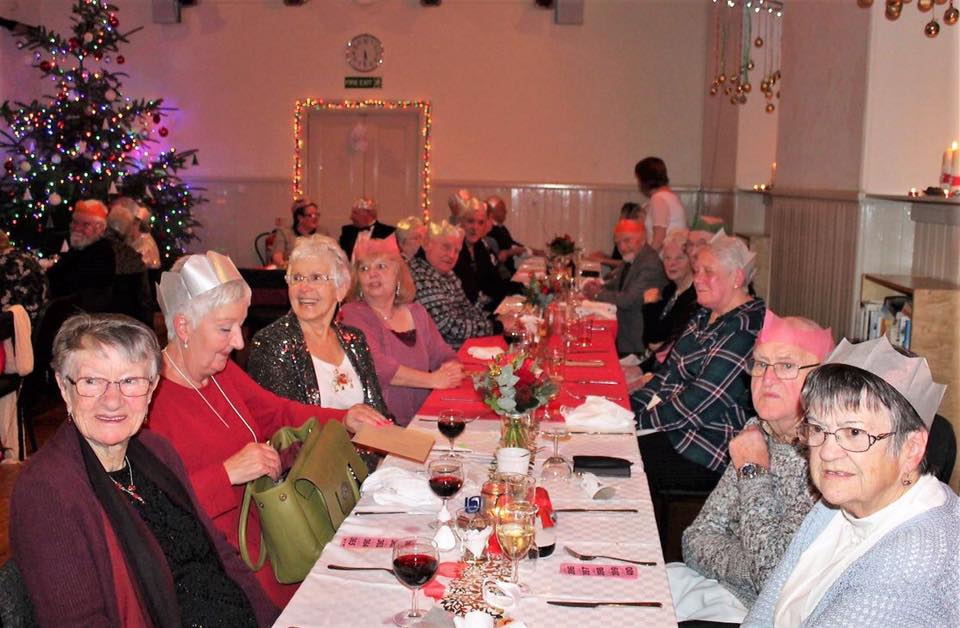 The Village Annual Gala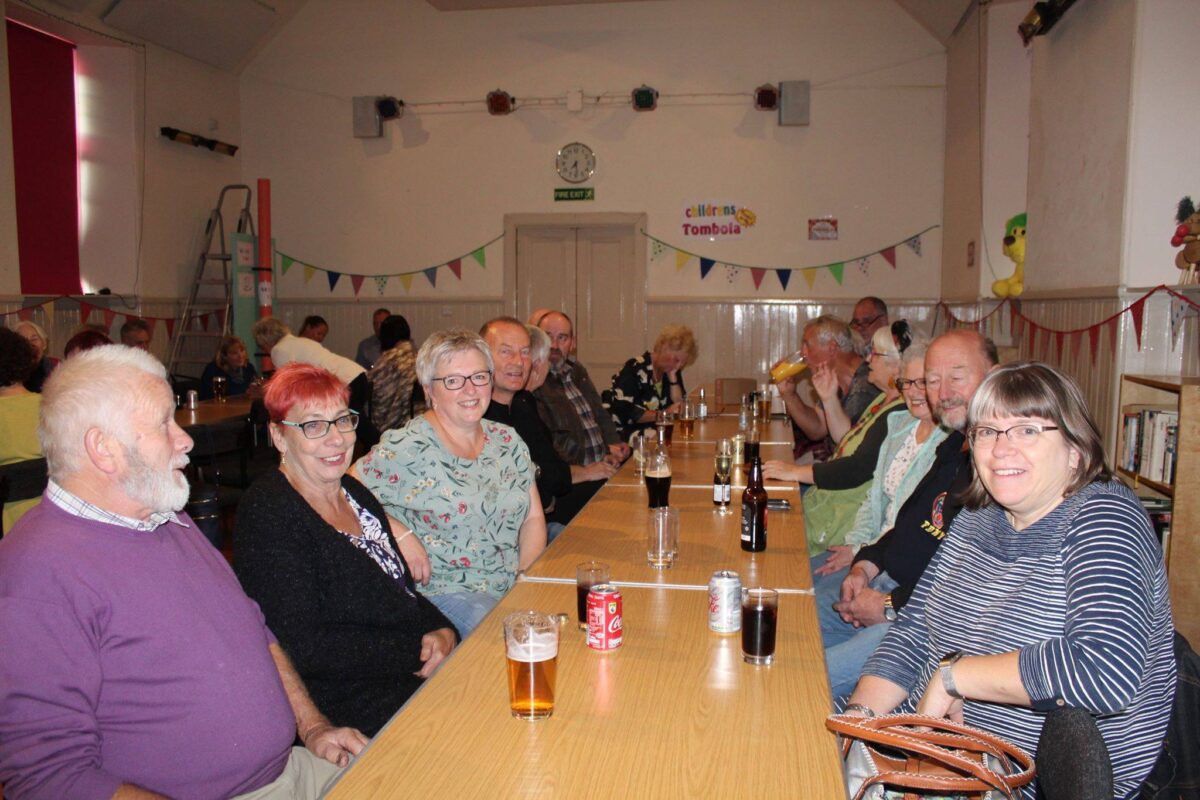 Craft Day in Furnace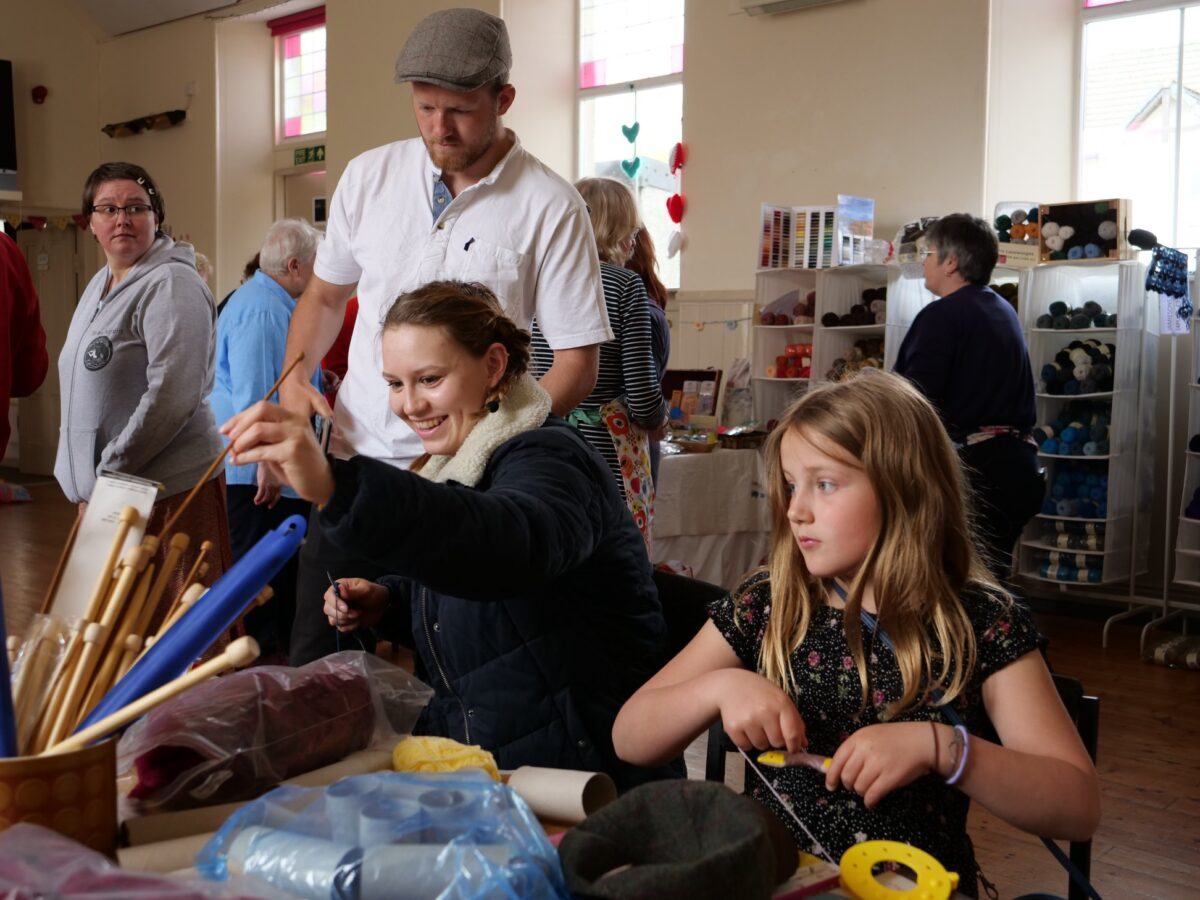 An extension to the hall is the social club. Open 3 nights a week it provides an area for folk to meet up for a blather over a beer or G&T.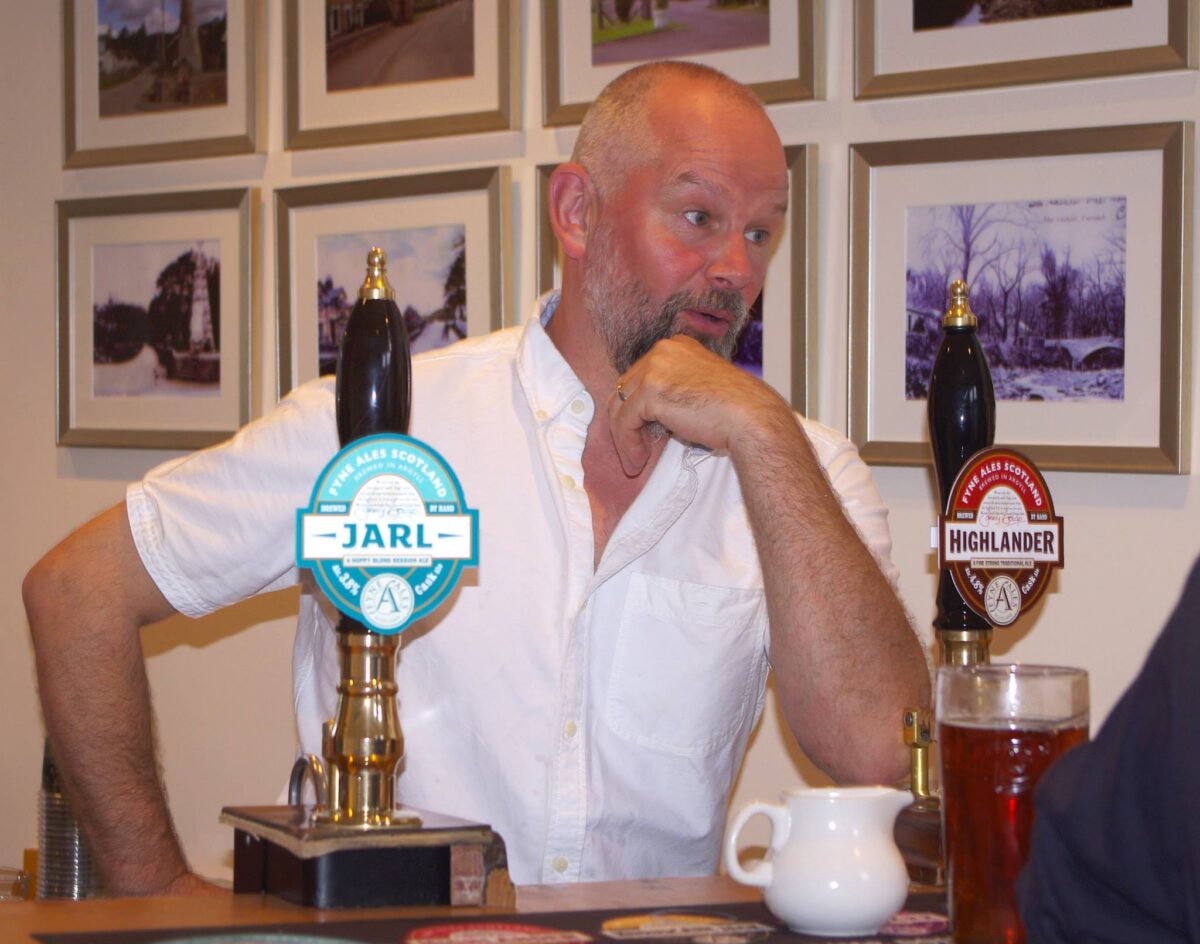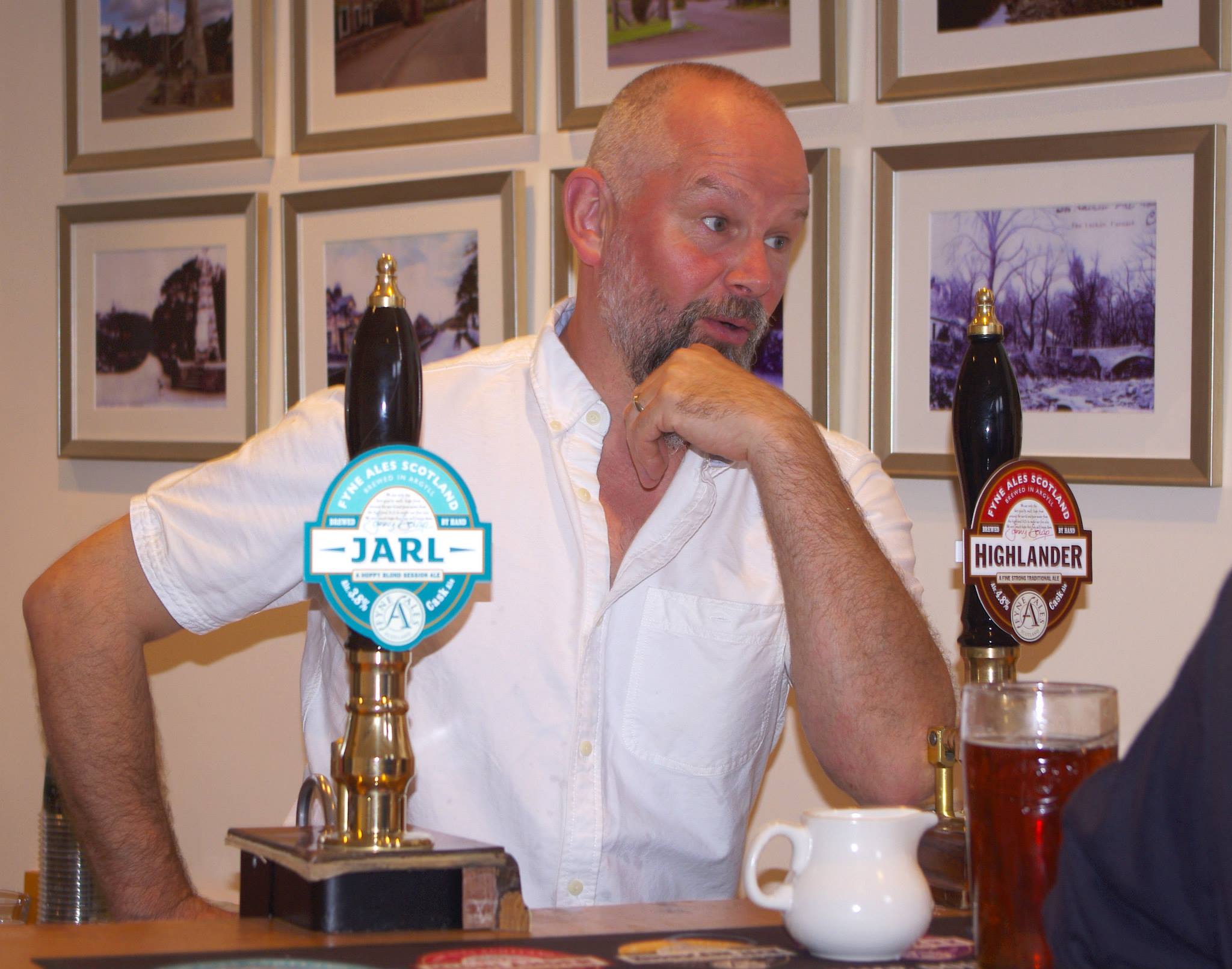 A wee bit of history…
Built by the Recabite Society, a temperance movement aimed to curb the evils of alcoholic drink among the workers at the expanding quarry development. As the quarry expanded workers, potentially hard drinking quarriers, arrived and the hall was built in the late 19th Century.
More recently the hall featured world wide when, in a cold, December morning, residents took to the hall to cast their vote in the snap 2019 election to a hall ablaze with christmas lights.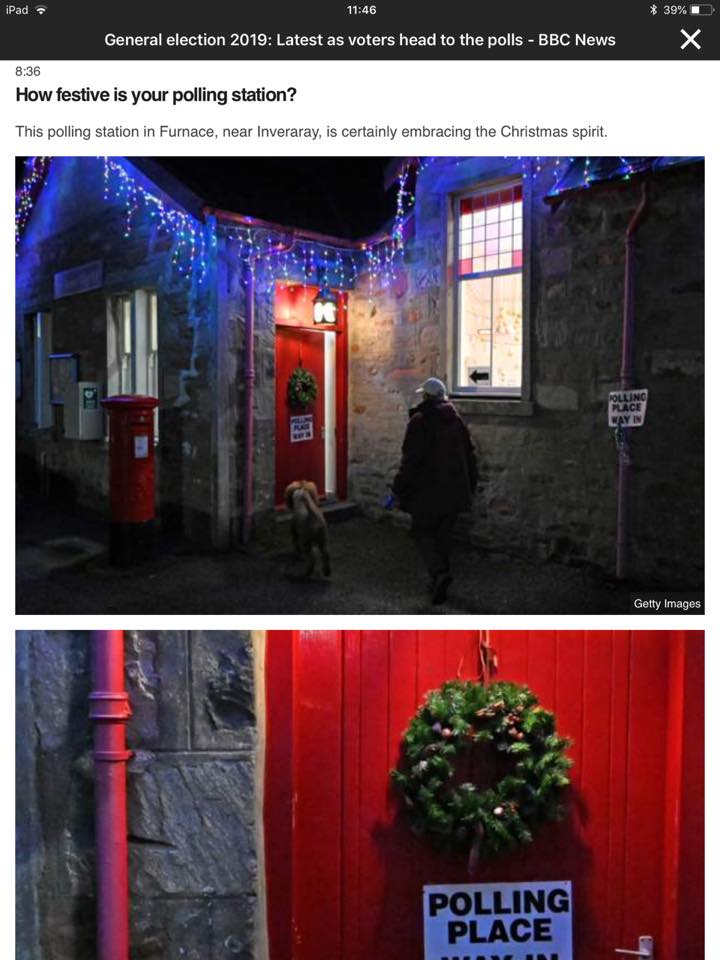 Even more recently it hosted many weary and cold travellers stuck on the A83 just outside Furnace for several hours when a lorry overturned. The lorry was full of barrels of whisky making this a godsend for copy editors with their references to Whiskey Galore.
To make inquiries about hall bookings please email smacinnes(at)sky.com