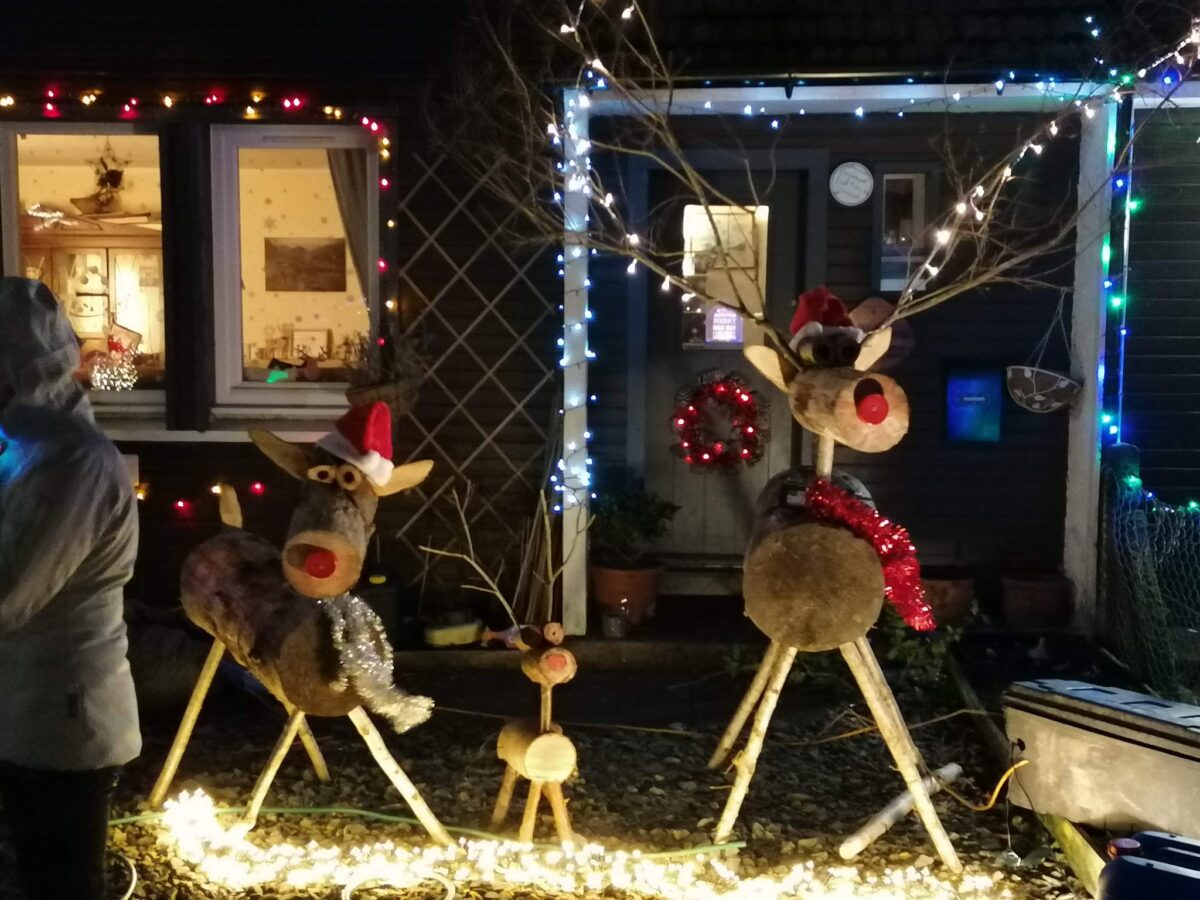 It's not normal behavior to take an evening stroll, walk through neighbours gardens and peer in their windows but on Friday 4th December this year, the year of Covid-19, things were a bit different as Furnace Christmas lights were switched on and many of villagers took up the challenge to decorate their windows in a Winter Wonderland scene.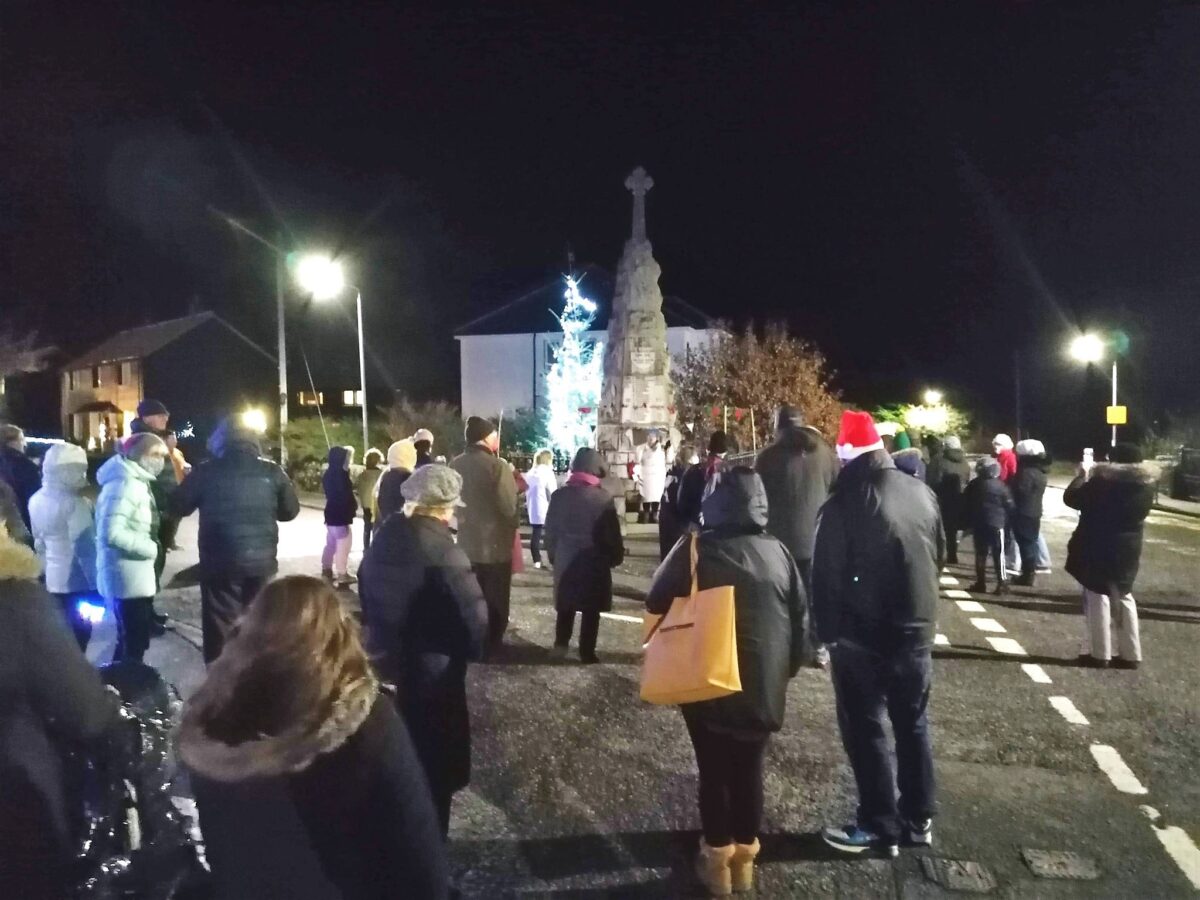 The weather was perfect, a cold, star filled sky. Everyone had dressed appropriately and with the addition of face masks, it was hard to recognise friends and neighbours. The big countdown commenced and low & behold the tree and hall lit up to the sound of clapping, gasps and hurrah! The crowd then joined in a hearty rendition of some Carols led by Furnace's own Wilf & Barbra Stout.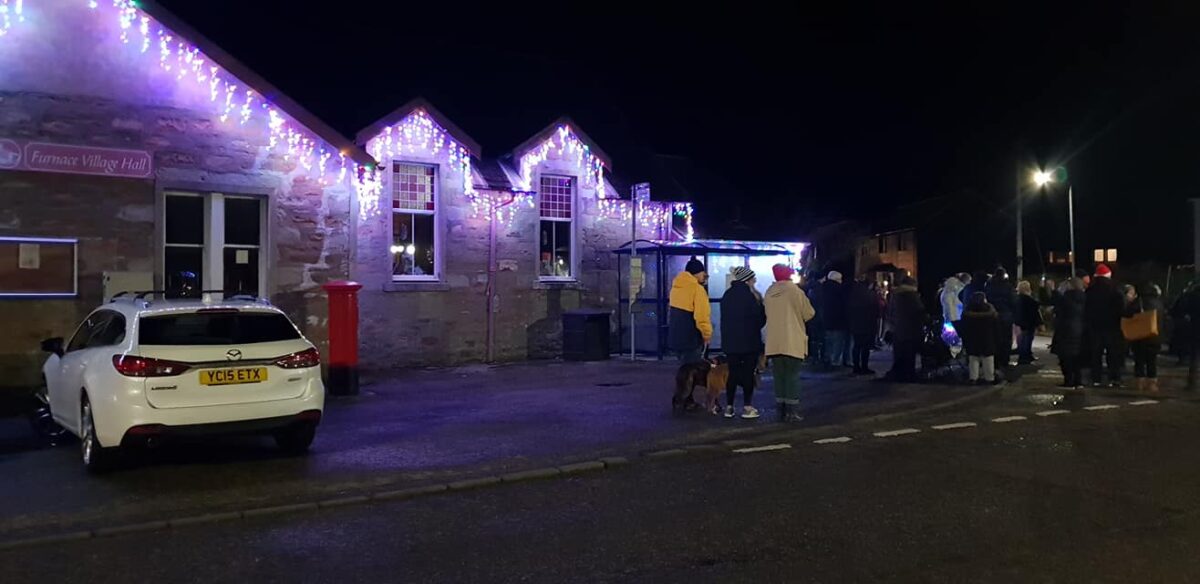 The village walk then commenced with various groups taking different paths and roads. And what a sight it was, so many people had put in so much effort. There were snowmen, lots of Santa's, robins and angels, stars and lights galore.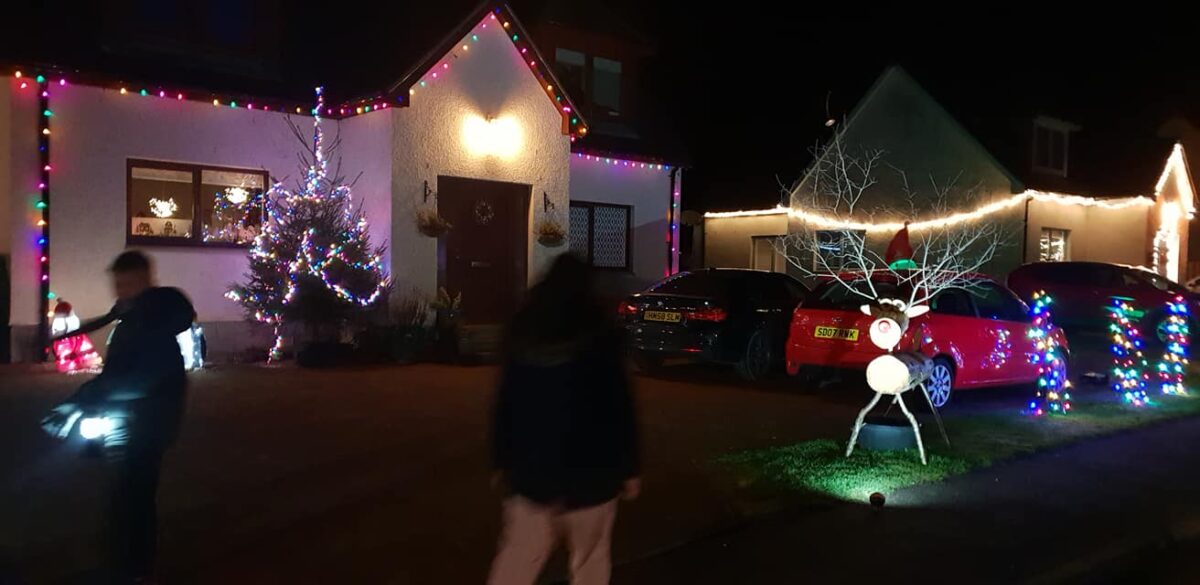 We even had a stained glass window & a tiny street of houses lit up and surrounded by fir trees. So much to see and of course, we had to walk through gardens to have a closer look. We must give a special mention to the giant reindeer, all hand made by David, which popped up in various gardens.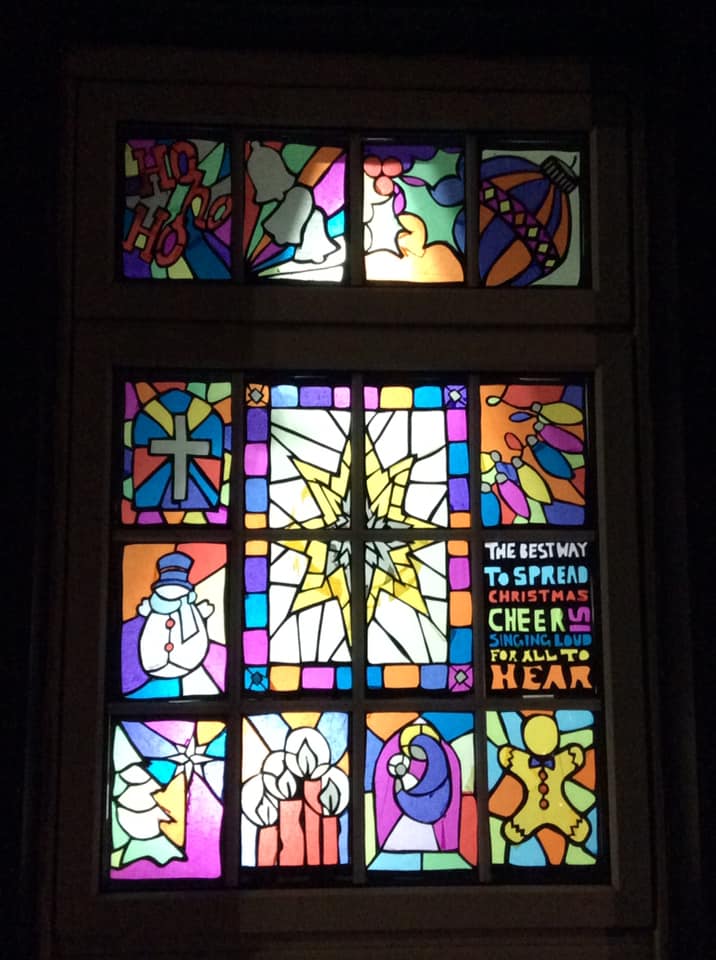 Overall, it was a sight to see and having spoken to Furnace Folk on the walk, it was obvious that not only did everyone love and appreciate the effort that had been put in but they thoroughly enjoyed the time spent chatting to friends they hadn't seen much throughout the long months that had gone before.