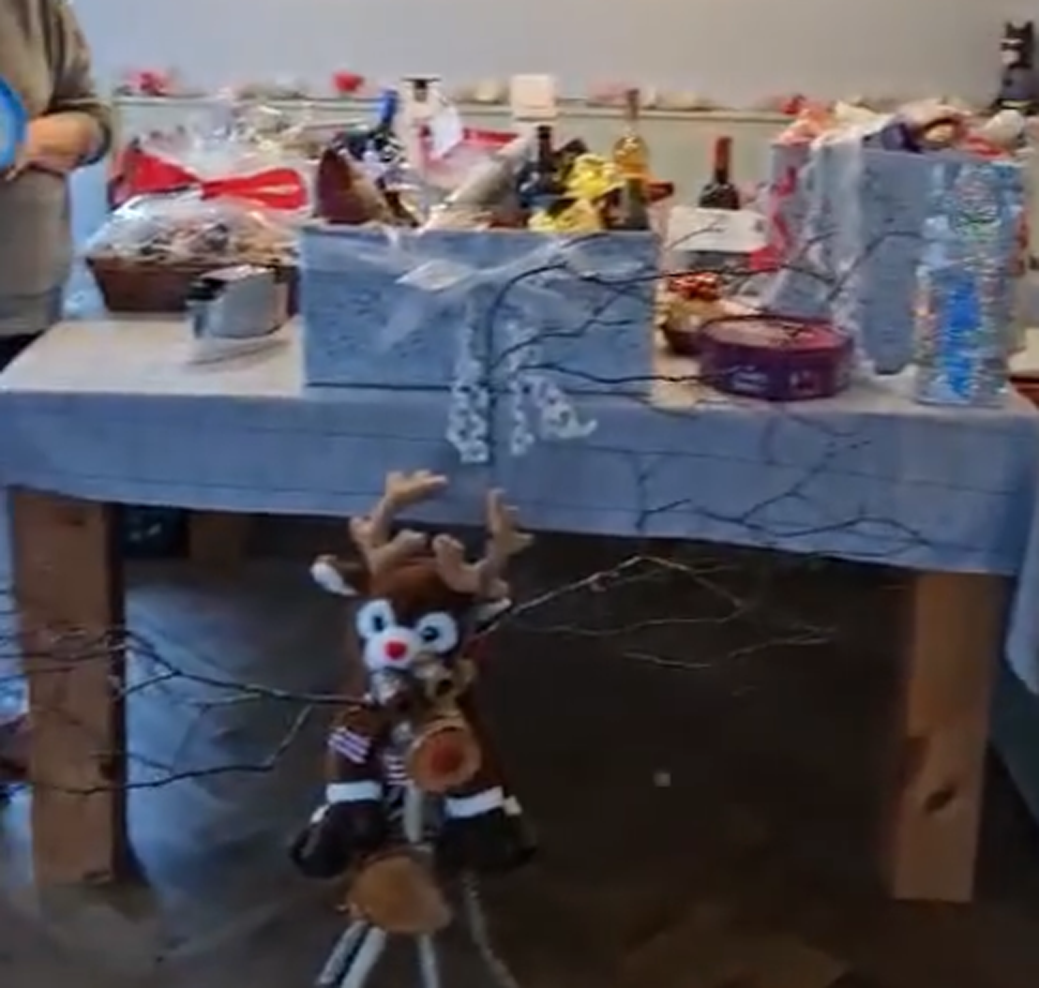 A fantastic result with Furnace Folk yet again so generous with their donations of chocolates, whisky, wine and other foodie delights along side a couple of reindeer. A big thanks to the shop for promoting the raffle and selling the raffle tickets. There were 23 prizes and the raffle raised £600 Raffle. The money will be split between Shelter, Furnace School and the Church.
https://www.facebook.com/100000110482995/videos/4049265708420405/
Prizes were given to: Macintosh, Nicola Mclean, the Joynsons, Robbie Bell, Bake, John Gillies, Cameyo, Mow, Alison (Garry's mum), Adele Sinclair, Alma, David Sinclair, Maureen, Jan Brown, Hamish, Margaret Moncur, Eva Pattinson, Adam and Rachel, David and Cindy, and Phil and Val.